Trail Reports
Posted: 02/13/2018 04:56 am
Status: Closed
Condition: Closed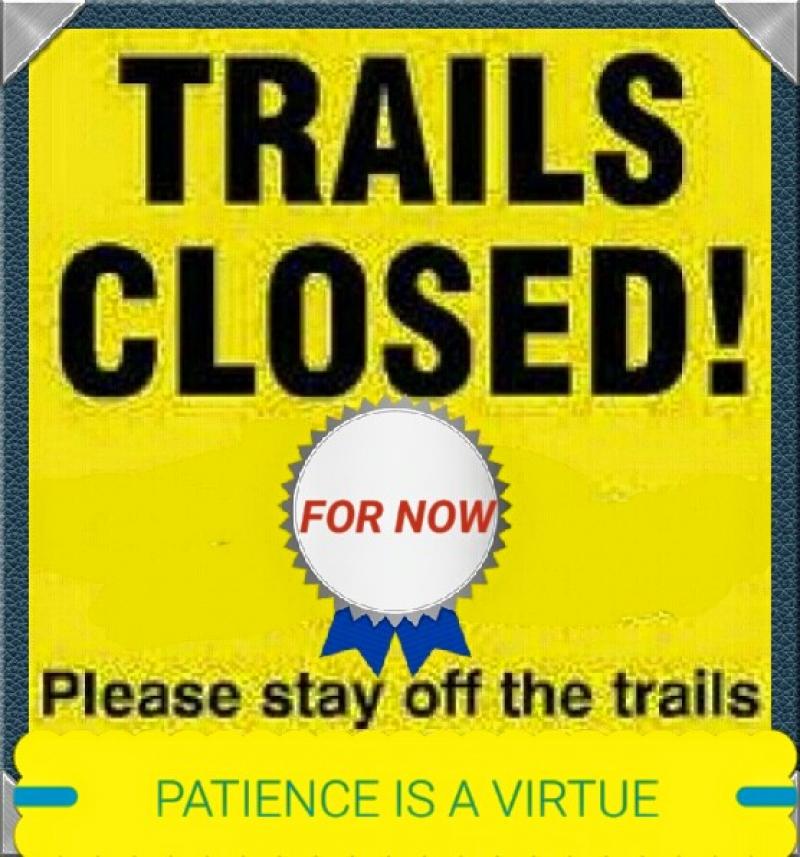 FEBRUARY 13, 2018 TRAIL REPORT
ALL TRAILS IN MONROE COUNTY ARE NOW CLOSED DUE TO WARM WEATHER AND LACK OF SNOW.
WE ARE STILL HOSTING OUR STMC FUND RAISER THIS SATURDAY NIGHT AT THE WILTON COMMUNITY CENTER BEGINNING AT 8 PM! HOPE TO SEE YOU THERE!
Posted: 02/12/2018 05:03 am
Status: Partially Open
Condition: Poor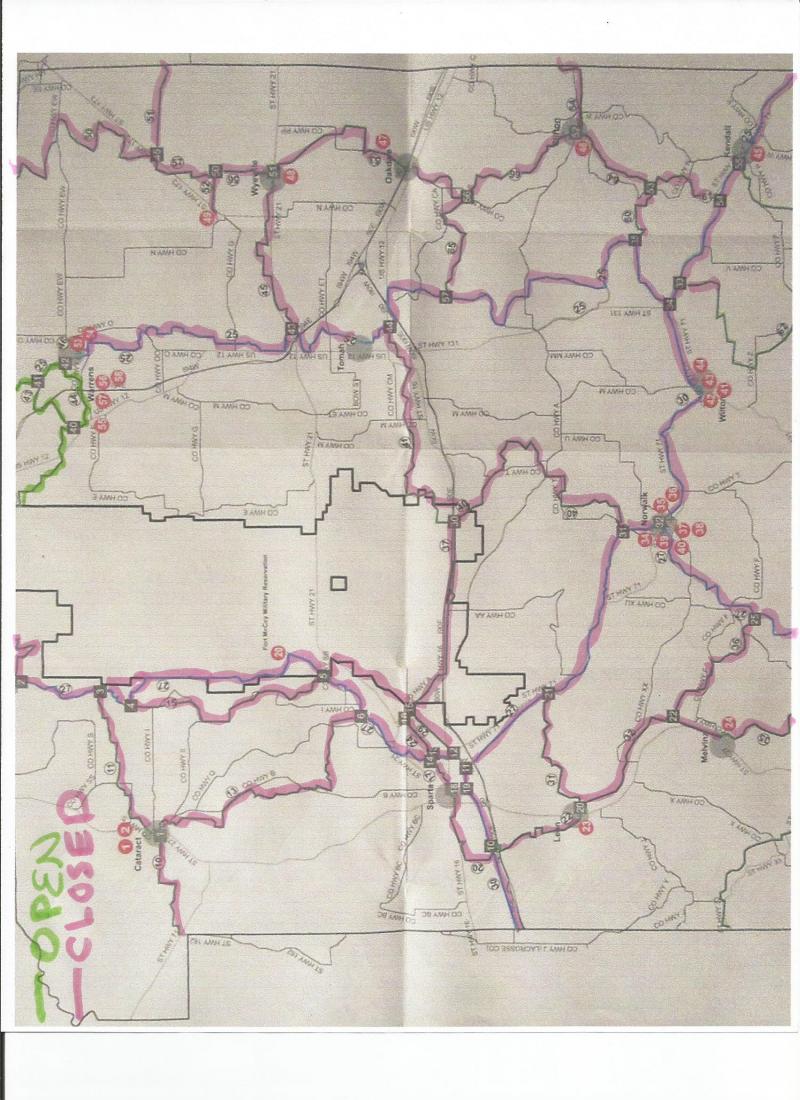 February 12, 2018 Trail Report
A reminder that ALL TRAILS IN MONROE COUNTY ARE CLOSED except for trails 42, 43, 44 and a little bit of trail 25 all in the Warrens and north to Jackson County area.
All other trails are closed including the bike trail! Please stay off these trails as we have had some people riding them and we are receiving warnings from our land owners about sleds crossing their land too early with not enough snow cover! Our priorities are to keep our land owners happy and being allowed to keep our trails open! If any snowmobilers cause us to lose the opportunity to cross a land owners property, it effects that trail and snowmobiling in that area for possible years! Please respect our wishes and if you see someone riding on a closed trail, please tell them and ask them to return home. Thank you!
Posted: 02/09/2018 06:06 pm
Status: Partially Open
Condition: Poor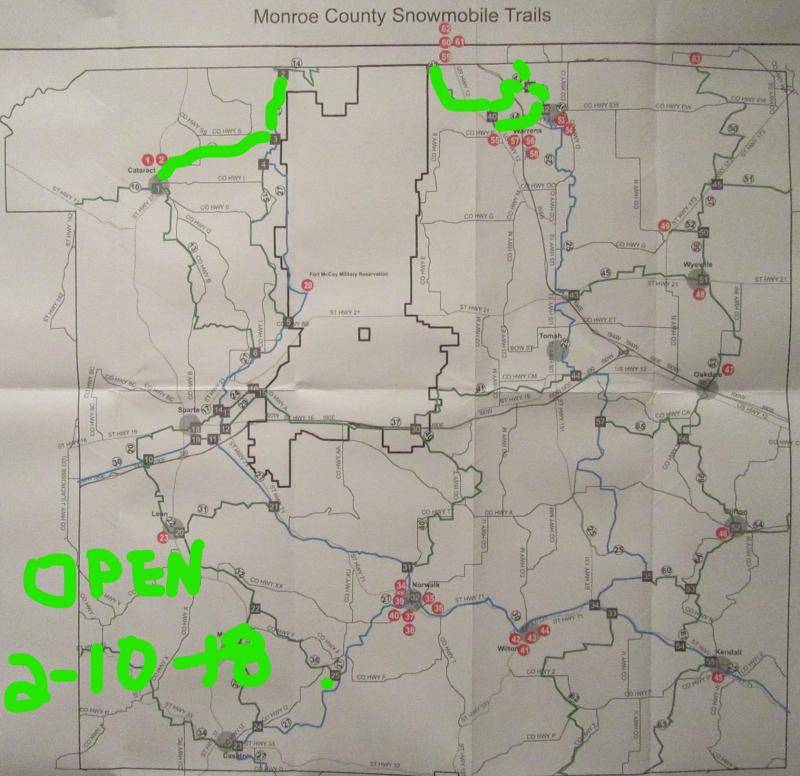 Trail Report for Monroe County February 9, 2018 @ 6 PM
At 9 AM Saturday morning February 10, 2018, we will open trail 11 from Cataract north from intersection 1 to intersection 3, and then north on trail 27 to intersection 2 and into Jackson County! This trail will be open until 7 PM Saturday February 10th. This trail is open just for the day at this time to help the Cataract club with their Vintage ride.
We will also be opening trails 42, 43 and 44, and part of 25 from Warrens north to Jackson County. These trails will stay open as we see fit with the snow conditions.
At this time, all other trails in Monroe County will remain closed. We did receive new snow, but it was a very light and fluffy snow and does not give a good base to cover rough fields and ice areas that need more wet snow to provide a decent base. We want to not only protect sleds from rough trails, but we especially want to protect the property of our land owners and the cropland.
Conditions to be considered poor at this time! Please be aware of ice and rough areas.