Trail Reports
Posted: 02/23/2020 07:11 am
Status: Closed
Condition: Closed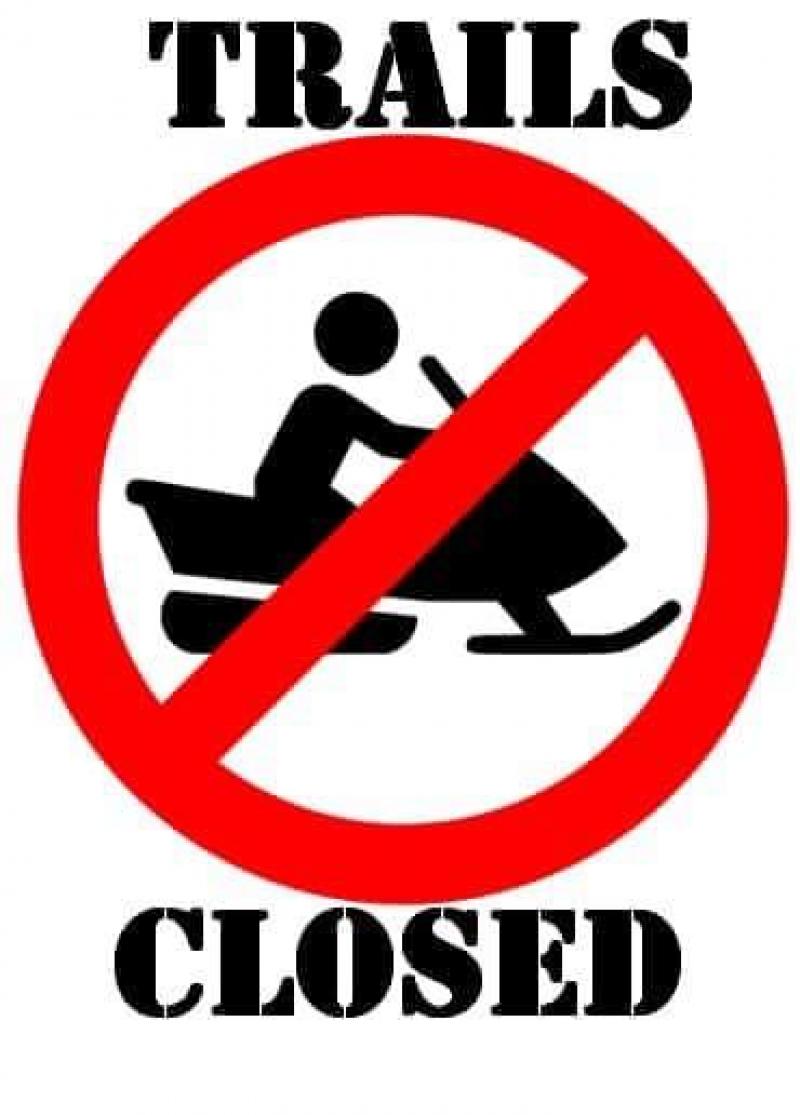 MONROE COUNTY TRAIL REPORT FOR FEBRUARY 23, 2020
ALL MONROE COUNTY TRAILS ARE NOW CLOSED UNTIL FURTHER NOTICE!
Posted: 02/22/2020 05:20 pm
Status: Open
Condition: Poor
UPDATED MONROE COUNTY TRAIL REPORT FOR FEBRUARY 22, 2020
ALL MONROE COUNTY TRAILS WILL BE CLOSED AS OF 6 AM SUNDAY FEBRUARY 23, 2020!
Posted: 02/22/2020 07:22 am
Status: Open
Condition: Poor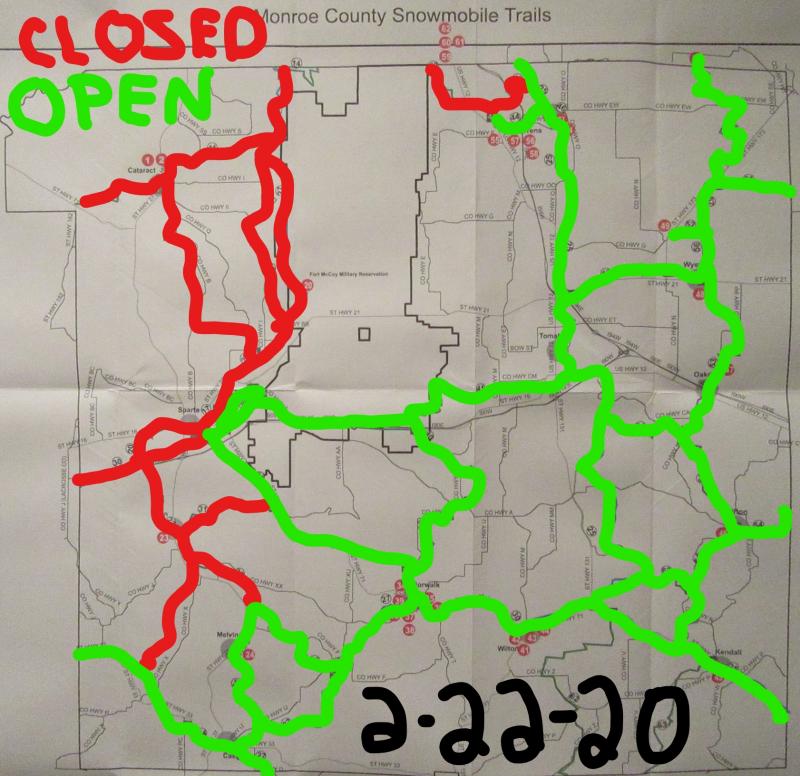 MONROE COUNTY TRAIL REPORT FOR FEBRUARY 22, 2020
Due to more damage from the sunshine then we had hoped for on Friday, we will be closing trails 10, 11, 13, 15 17, 20, part of 27, 30, 22, 31, and 32 Saturday morning. (Please check the map that is marked) These are the trails from Cataract and the Jackson County line on the west side of the county down to Sparta, the trails in Sparta, the LaCrosse River trail from Sparta to LaCrosse County, and the trail from the LaCrosse River trail to Leon, the trail from Leon to the Elroy-Sparta bike trail, and the trail from Leon south to intersection 22 towards Melvina. We do still have trails 42 & 43 closed near Warrens!
We will make decisions on the rest of the trail system after seeing what Saturday weather brings us and we confer with the different clubs.  Many sleds were out today and we had good reports from them riding the other sections of the county yet, despite the warm weather today! Groomers are actually out in the early morning today trying to repair some damage from yesterday! We did have comments yesterday from 7 different clubs as to the decisions made!
If you think it is too warm to ride, then please don't. Use your best judgment! Conditions can change in a hurry and also vary from area to area!