Trail Reports
Posted: 02/27/2023 03:59 am
Status: Closed
Condition: Closed
Posted: 02/26/2023 06:44 am
Status: Open
Condition: Poor
2023-2-26 MONROE COUNTY TRAIL REPORT
ALL MONROE COUNTY TRAILS WILL CLOSE AT 10 PM SUNDAY FEBRUARY 26TH!
Posted: 02/25/2023 06:09 am
Status: Open
Condition: Fair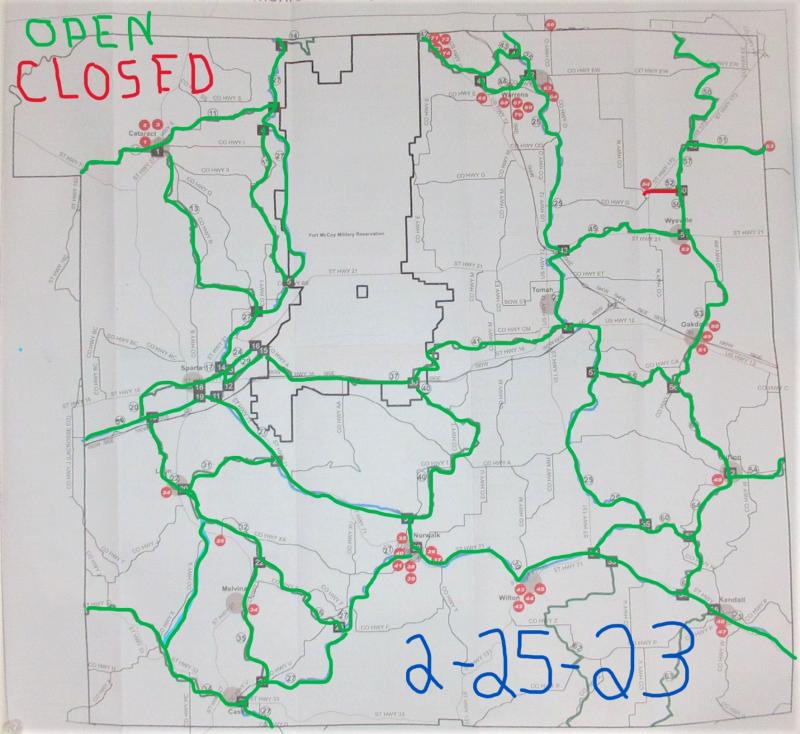 2023-2-25 MONROE COUNTY TRAIL REPORT
ALL MONROE COUNTY TRAILS ARE NOW OPEN!
MORE SNOW HAS BEEN REPORTED IN THE NORTHERN SIDE OF THE COUNTY THAN THE SOUTHERN AREAS. GROOMERS HAVE BEEN OUT PACKING IT DOWN, SO USE CAUTION WHEN MEETING THEM.
REMINDER FOR THE STMC FUN NIGHT AND FUNDRAISER TONIGHT AT 7 PM AT THE WILTON COMMUNITY CENTER!