Welcome to MonroeTrails!
Posted: 01/18/2020 01:49 pm
Status: Closed
Condition: Closed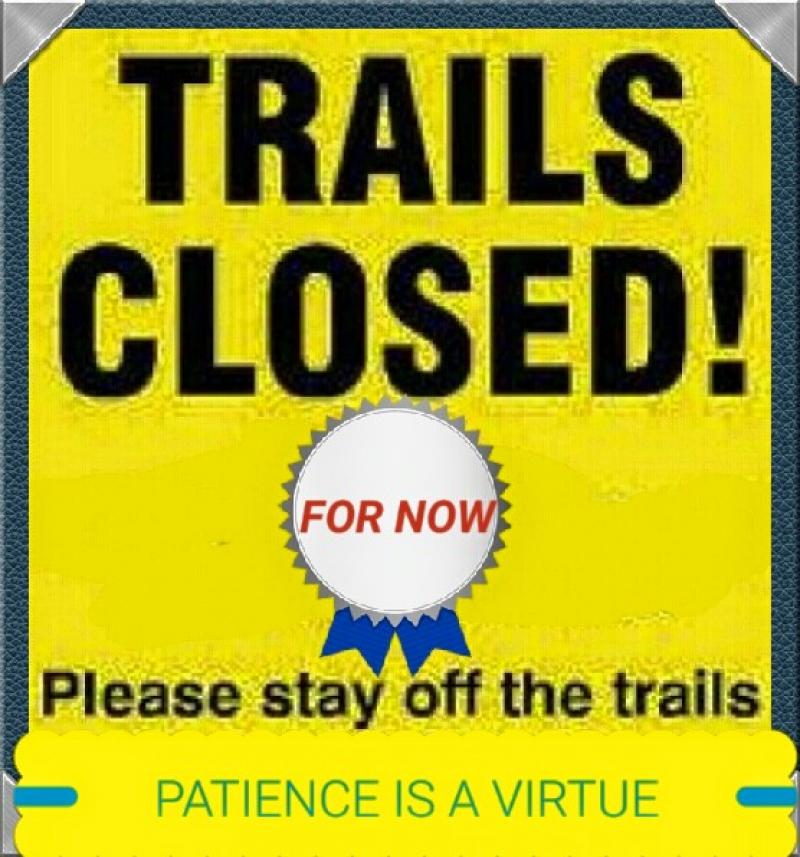 MONROE COUNTY TRAIL REPORT FOR JANUARY 18, 2020
ALL TRAILS IN MONROE COUNTY REMAIN CLOSED!
We did receive some new snow within the past 24 hours, but not anything close to being enough to open. We will have some club members out opening gates and checking on trail conditions in some wet low lying areas, as well as some groomers out trying to pack what snow we do have, as well as knocking down some weeds and trying to knock down dirt clumps and other issues. We also have some trails in the northern part of the county, which will not be open at all this year, and we may have some others not open due to extreme amounts of standing water. We will update on these areas as we get closer to opening and know more!
Please stay off all trails until we officially open them. They remain closed for a reason yet, and we are doing this for your safety as well as for our many land owners concerns. If you are riding on a closed trail, you are considered to be trespassing!
Latest News
Mon, Mar 18th, 2019 |
Survey on snowmobiling in Blue Mounds State Park
Latest Events
At Sparta American Legion: Raffles, fun, food starting at 5pm. Vintage Snowmobile Ride (snow permitting) leaving legion at 11am (registration 9am-11am)
Sat, Jan 25th, 2020 5:00PM