Welcome to MonroeTrails!
Posted: 11/09/2019 09:29 am
Status: Closed
Condition: Closed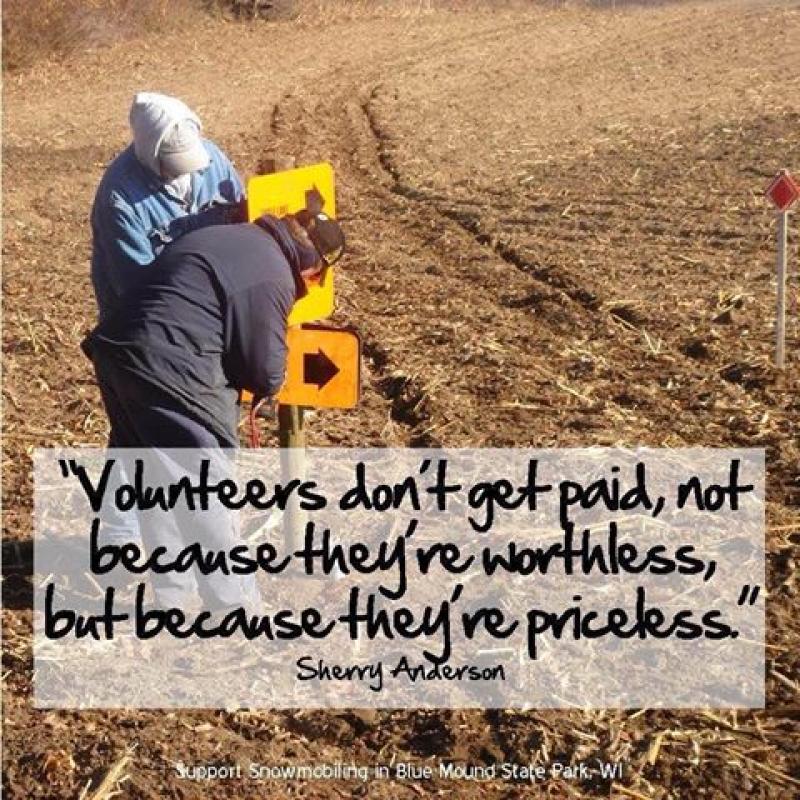 Trail Report for November 9, 2019
We do have some snow in our area and have some cold very temps, but the 2019-20 snowmobile season is still a ways off. Due to a late planting season and a very wet summer, many of our trails still have standing crops on them or just some very wet areas. Our volunteers will be doing what they can as soon as they can, but please be patient as they are doing their best to get the trails brushed, signed and hopefully ready to open this winter! Please do not ride on closed trails!
Latest News
Mon, Mar 18th, 2019 |
Survey on snowmobiling in Blue Mounds State Park
Latest Events
A snowmobile safety course will be held.
Fri, Dec 20th, 2019 5:30PM