Welcome to MonroeTrails!
Posted: 02/28/2021 12:10 pm
Status: Closed
Condition: Closed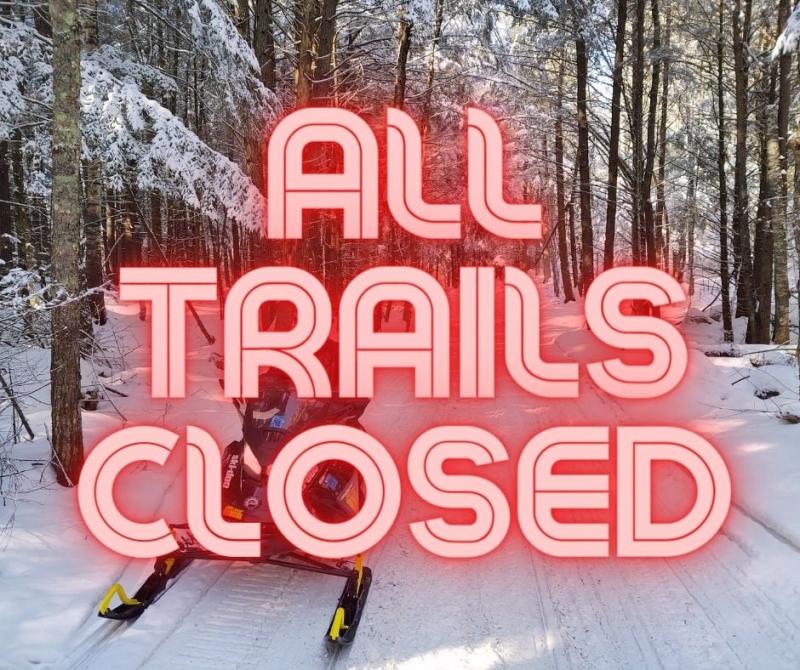 FEBRUARY 28, 2021 TRAIL REPORT FOR MONROE COUNTY
After a very warm week, the temperatures have taken a drastic toll on any hopes of reopening our trails this season, although, we never tempt Mother Nature to do the opposite of what is normal!
We had what we thought was a late start to our season this year, when in reality we opened this year on January 31st, and in 2020 we opened on January 23rd, and in 2019 we opened on January 25th. So we were not that far off from our typical opening date. Except for in 2016 when we were able to open on December 17th, but we opened and closed numerous times over that season.
Our closing date of February 22nd for this year (as of now) is also on schedule with past closing dates as well. In 2020 we closed on February 23rd, and in 2019 we closed on March 13th.
We were open a total of 29 days this year, 31 days for the 2019-20 season, and 47 days during the 2018-19 season. Yet during the 2017-18 season, we were able to open only partial trails for a vintage ride a total of 3 days!
We do not have long seasons of riding, but we do make very good use of the days we are open. Our groomers are out many times before we are able to actually open the trails packing a base, and in many instances turning minimal snowfalls into a decent base by packing and repacking any drifted in snow. This many times allows us to have our trails open a few days more than other areas!
A big thank you goes out to all of the club members in Monroe County that go out each fall to ask permission for trail use, and then also brush and sign the trails, and then again pick up all the signs each spring! A lot of work for a month or so of riding! Thank you!
And, a very big thank you goes out to our land owners once again who allow us to travel across their private property and to have to great trails we do have each year. Each year it seems like we do have some instances of people cutting corners across fields and trespassing, but hopefully as we educate and sign more and better, this too will become less of an issue!
Latest News
Thu, Feb 27th, 2020 |
PLEASE TAKE THIS SURVEY FOR POLK COUNTY!
Polk County is moving ahead with a new survey monkey regarding the Stower Seven Lakes trail. So here we go again. This is needed to show Polk County Board of
Read More...
Latest Events
No Events available at this time. Please come back later.